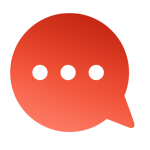 Five Ways to Boost Engagement with Live Chat
The more engage your customer, the more likeliy they are to spend. Could live chat boost your bussines?
Welcome to Woo news for June. This month we shared tips about live chat, eCommerce photography, and how to speed up a slow site.
The US Supreme Court's ruling last week means more business will be taxed for online sales — how to automate your tax calculations.
WooCommerce news, products, and updates
WooCommerce Store Design: Get Inspired
Why is My Site Slow? And How to Fix It
Fast loading pages boost conversions and SEO, reduce cart abandonment, increase page views, and keep customers engaged.
The good news is that, in most cases, you can fix a slow WooCommerce site by checking a few key things.
Until next time!
Gareth and the Woo Team